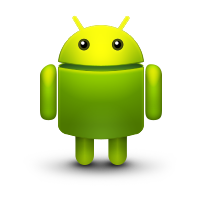 Information
For more information about our services please complete the form with your information and we will contact you.
Android
Tultix S.R.L. is a company who develops custom Android applications to each company depending on their needs. We have applied functionalities such as geolocation and accelerometers among others. We make efficient applications with friendly user interface and intuitive and modern designs. We also offer services of web development Java and mobile applications IOS. We do not give training courses on this topic cause we specialize in developments.
We have qualified personnel for the job and we offer the best quality in the market.

GPS
From this service it allows us to use the location to obtain multiple facilities.

Location
From the GPS service we can apply it for the location and in this way obtain shops and places closer to where you are and also share your location with other people.

Analytics
Obtain different information about the usage of the application, age range, gender, operative system, etc.

Synchronization
With this functionality we send data to a server to check if the data in the applications are updated.

Sharing
With this functionality we can share information in the different social medias to inform about different topics about the application.
Notification
This let us know about events of our interest or warning messages to let us remember about events we have.
Latest projects
Some of our clients